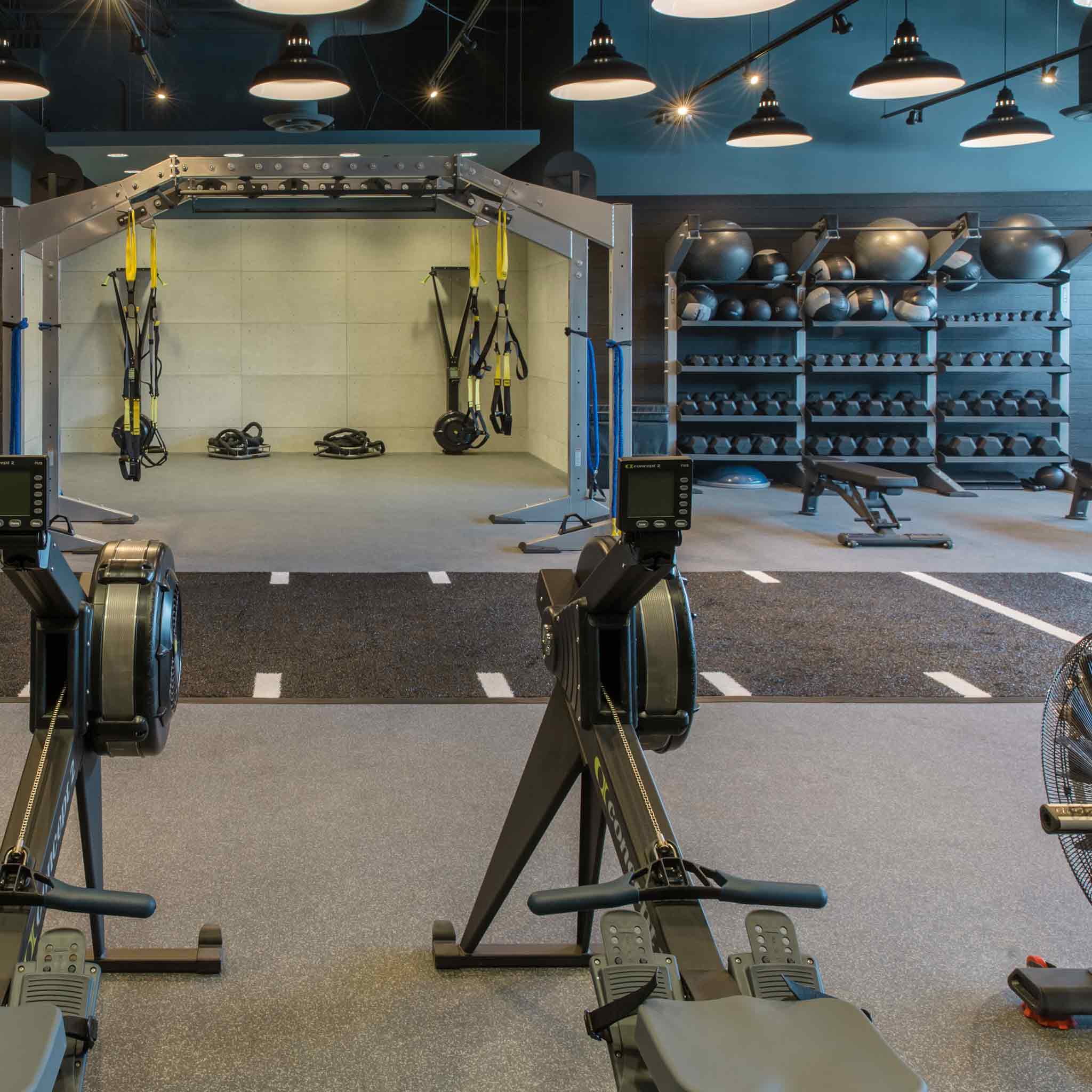 How to Save Space, Expand Group Training Options, and Increase Storage with One System
Functional Group Training Solutions
Two of the biggest challenges fitness facilities face today are space and storage.
With the increased demand of functional accessories for group training like wall balls and stability balls, organization and space can get out of hand quickly.

Enter X-Create - part storage part functional training system, there is finally a solution that is totally customizable to your needs. X-Create takes the features of a perfected storage system and merges it with endless training possibilities. Incorporating storage into the training system keeps equipment conveniently accessible for efficient workouts in safe, uncluttered spaces. Plus, facilities can easily expand or modify their X-Create system over time to satisfy user and programming needs.
Health Club, Pex Fitness has the ultimate Functional Training setup with a Torque X-Create Bridge System and X-Create Wall System, creating plenty of free space, storage, and training options.
X-Create was first debuted at the 2018 International Health, Racquet and Sportsclub Association (IHRSA) Trade Show at the San Diego Convention Center and has quickly developed into a full line with virtually endless possibilities to uniquely meet every facility's needs.
"With the growing popularity of functional workouts and small group training, fitness centers face greater challenges for workout space and storage for accessories," said Jerry Dettinger, CEO of Torque Fitness. "The X-Create solves these issues with a compact footprint, built-in storage, and a customized layout."
This X-Create Wall System provides clean storage and functional training options like heavy bag training, suspension training and more for Anytime Fitness Shanghai.
How To Create Your Perfect System
Choose from Wall, Bridge, or Center X-Create System. Our team of experts will help you determine which system is right for your space and training styles.