X-RACK Systems Merge Functional & Strength Training
The X-RACK is designed to elevate training zones with multi-station training- joining racks, cable units, and cross-training stations into one seamless fitness system.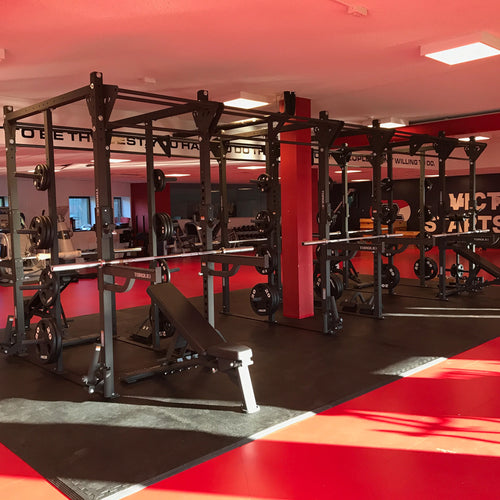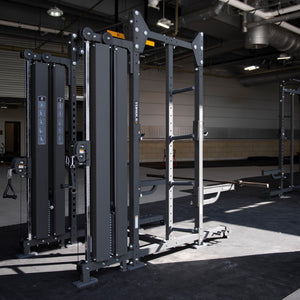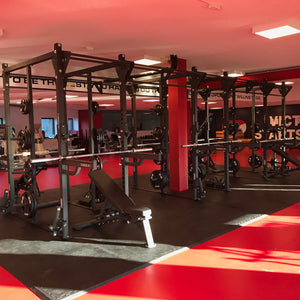 X-RACK is a feature-packed functional rack system designed from the ground up to offer customization to meet the needs of modern training facilities. Custom heights, lengths, depths, colors and accessories offer an almost limitless number of options for your training space.
Fully Customizable
Weight & Accessory Storage
Olympic Lifting & Cable Stations
Expandable Attachments & Accessories
Floor Mounted
Space Efficient Design
Small or Large Group Training
All Options
Most Popular Systems
Builder
Platforms & Inserts
Attachments
Custom Signage
Customization
With Torque Fitness, every product line is fully customizable to maximize your facilities potential and to fit perfectly within your allotted space specifications.
Quality
Torque Fitness is committed to making your product last a lifetime. With over 40 years of design experience, we manufacture our innovative products with only premium quality materials and heavy-duty commercial grade steel.
Service
At Torque Fitness, customer service is more than just providing great customer care. It's about providing solutions to customers at every step along their journey in fitness.
True Commercial Quality
Commercial quality is determined by the user. Torque uses only heavy duty 3x3 11-gauge steel construction with laser cut slots for a precision fit. Our industry-leading structural stability is achieved with through-plate welded construction and tongue & groove bar catches.
Heavy duty 3"x 3" 11-gauge steel
Laser cut holes for a precise fit
Through-plate welded construction for extra stability
Tongue & Groove bar catches
Industry-Leading Finish
We use a 5mm proprietary blend powder coat ensuring a thick and shiny, long-lasting premium finish.
Thicker 5 mm. powder coat vs. 2 mm.
Proprietary powder blend for superior grip and longevity
Provides a tight, thick and shiny color coat
5 color options at no additional cost
Cross System Compatibility
Whatever your vision, our cross-system compatibility provides you the flexibility to incorporate many of our X-SERIES product lines.
Compatibility with many different modules and attachments
Aesthetic Integrity
Torque Fitness wants aesthetics to co-exist with uncompromised steel integrity. We limit unneeded holes in favor of a laser-cut interior facing slot design.
More steel than any other competitor
Less holes to compromise integrity
Clean, aesthetically pleasing interior facing slot design
The X-DESIGN Team Process
Thank you for your interest.
Please provide some more information and our team will be in contact with you.