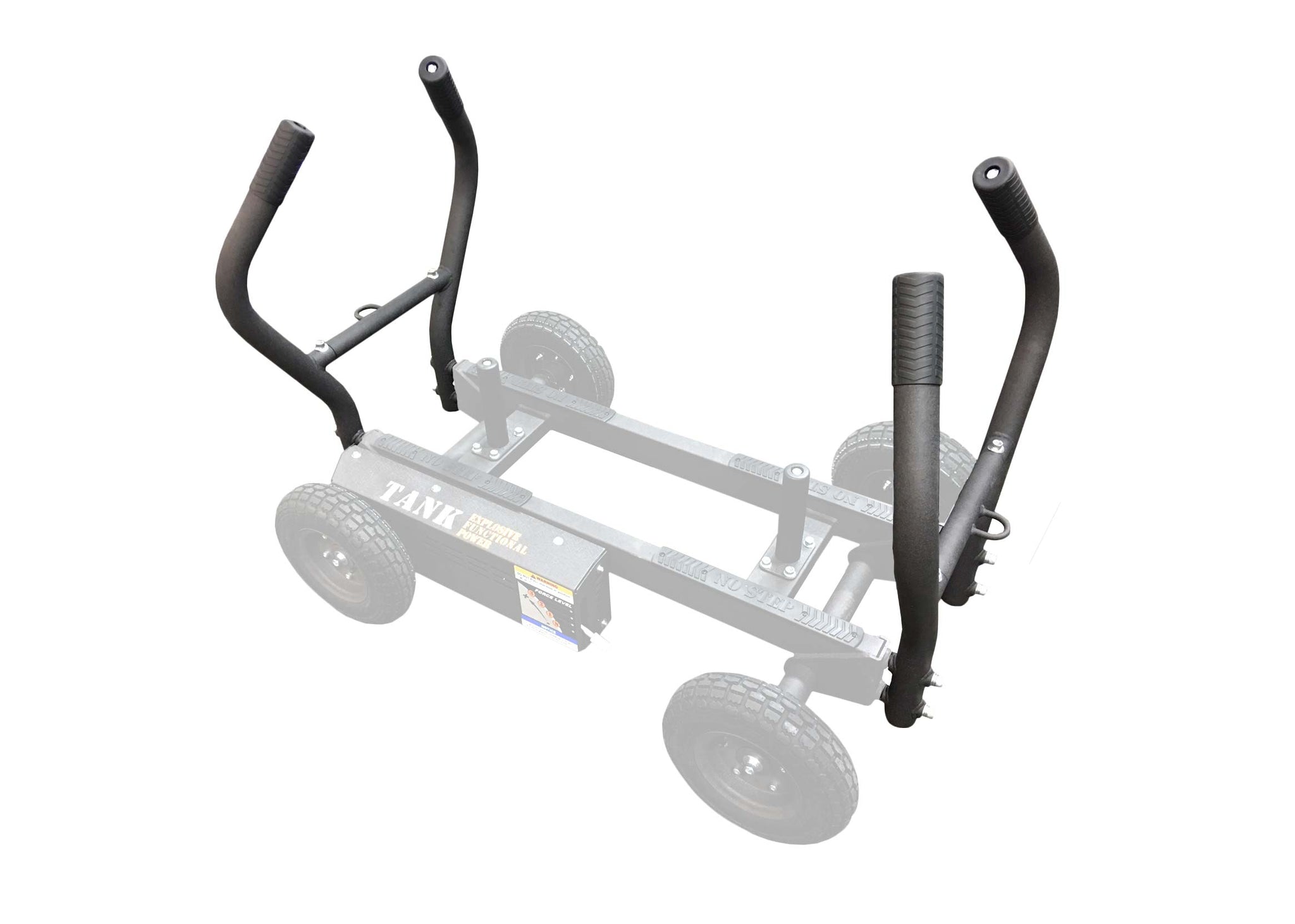 TANK Expands its Versatility with the New Performance Handles
NEW TANK PERFORMANCE HANDLES
Why New Handles?

Torque is driven by the belief that every performance and functional training facility should be equipped with the most innovative, intuitive, and safest training equipment possible. This is why constant innovation and product improvement is taken into consideration with every product designed by Torque.

Today, TANK, the first and only All Surface Sled designed for ultimate group training is used by professional athletic teams as well as fitness facilities, high schools, universities and colleges, rehabilitation and physical therapy centers, athletic performance training centers, active aging groups, personal trainers, at community events and more. By listening to the feedback and input of elite coaches and performance trainers, Torque has taken the versatility and applicability of sled training to the next level with TANK Performance Handles.
Ergonomic Running Position
While many users like the tall, upright, feel and function of the current "classic" handles, the new Performance handles will allow users to get into a lower, more ergonomic running position, ideal for athletes and sport-specific training. The Torque Performance Handles are curved inward and forward, drawing the user's hands closer, putting less stress on the shoulders, reflecting a true running position. The performance handles also add a secondary horizontal grip position and a higher attachment point for pulling movements. The elevated attachment point creates a more horizontal pull that requires less weight for traction.

Users will have the option to purchase the new Performance Handles along with the current TANK model and handles online. Additionally, current TANK owners can purchase the handles separately to add a performance option to their TANK training. The Performance Handles assemble easily by simple bolts and can be changed out in a matter of minutes.