Competition Bumper Plates
Featuring durable construction and precise weight calibration, these plates are the perfect training partner for athletes, designed to withstand the toughest workouts and elevate your performance to new heights.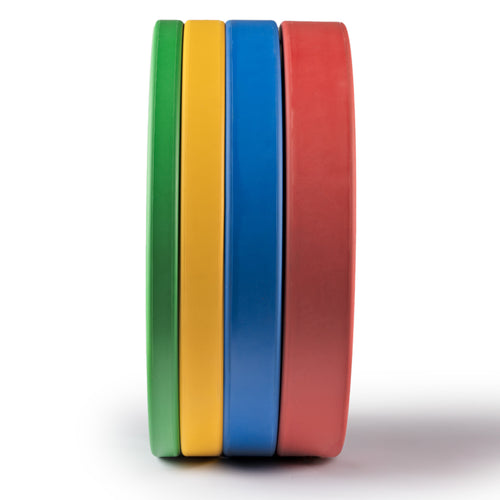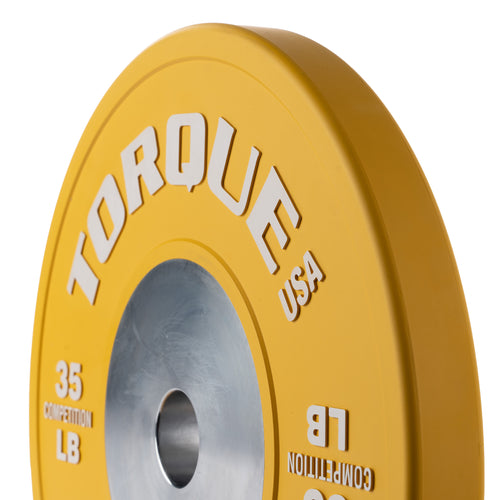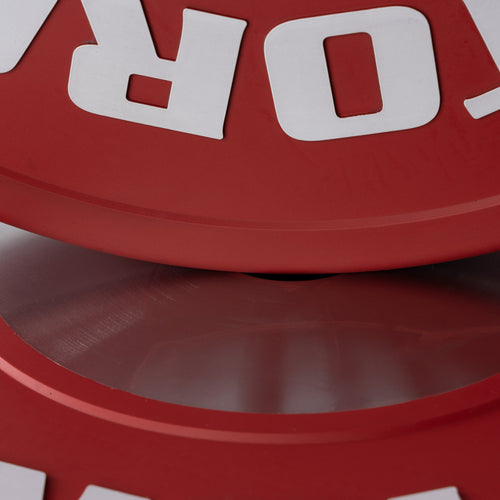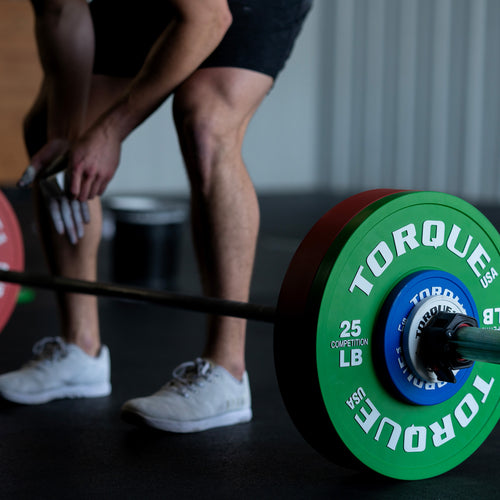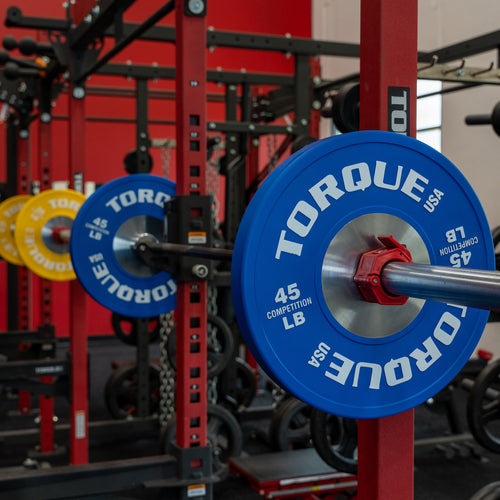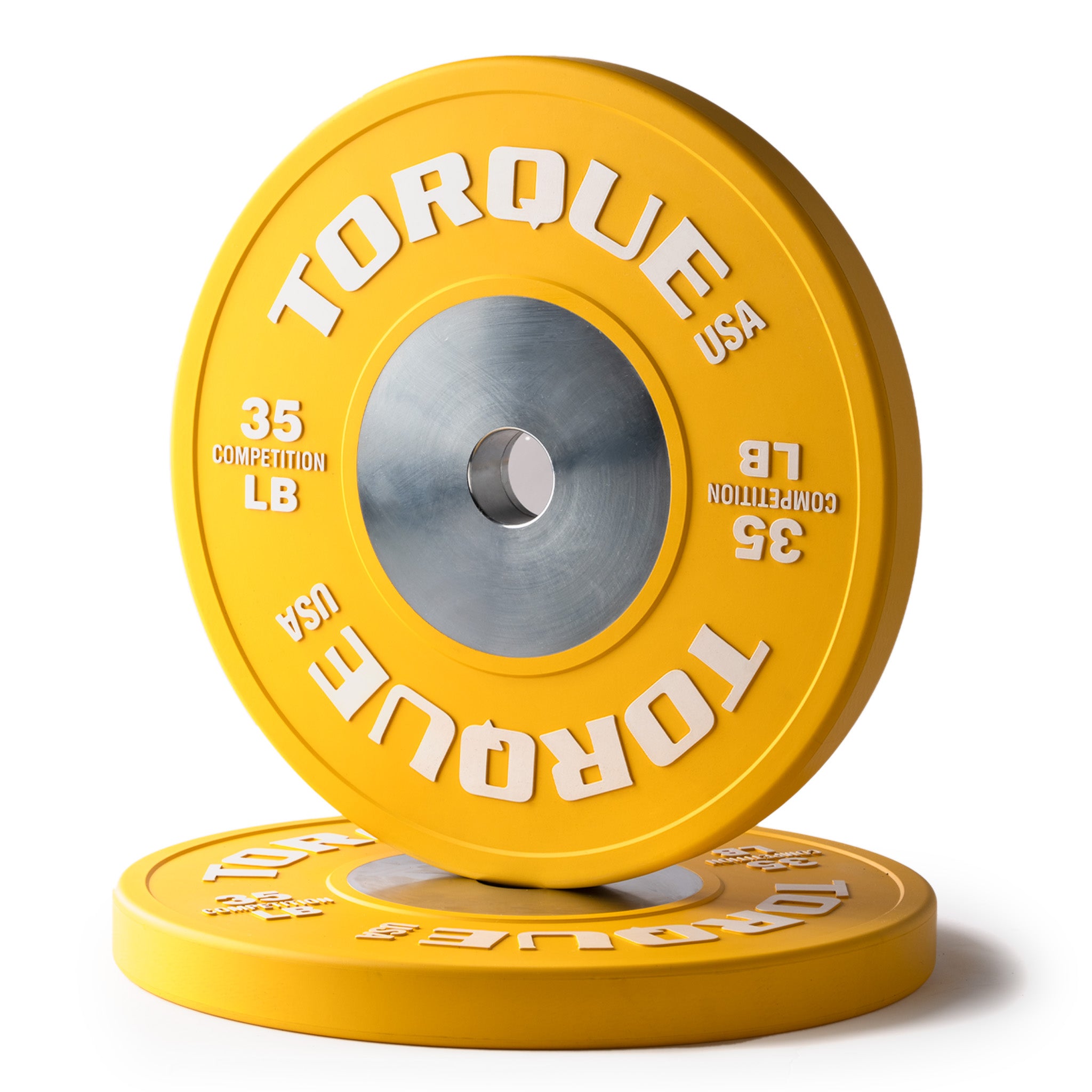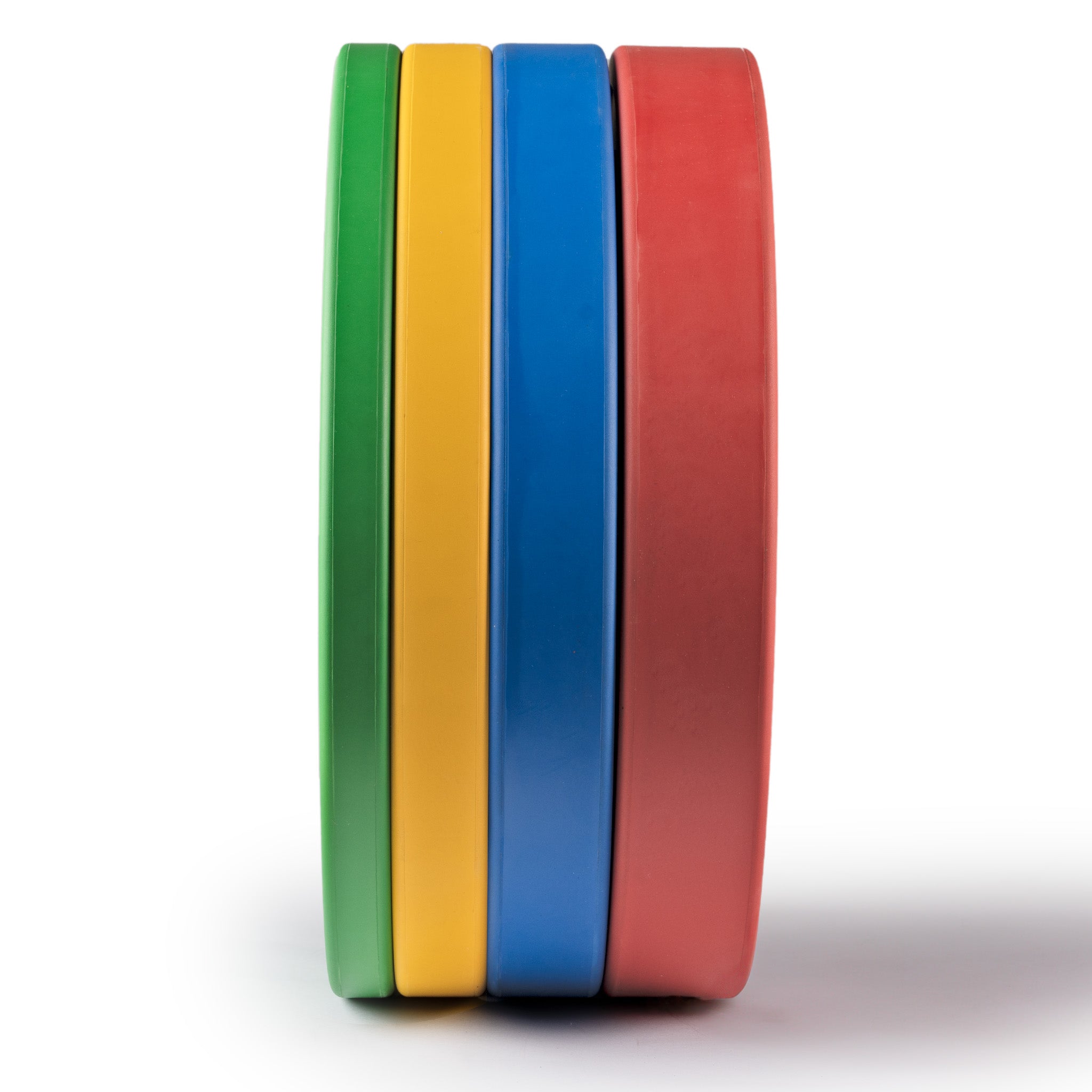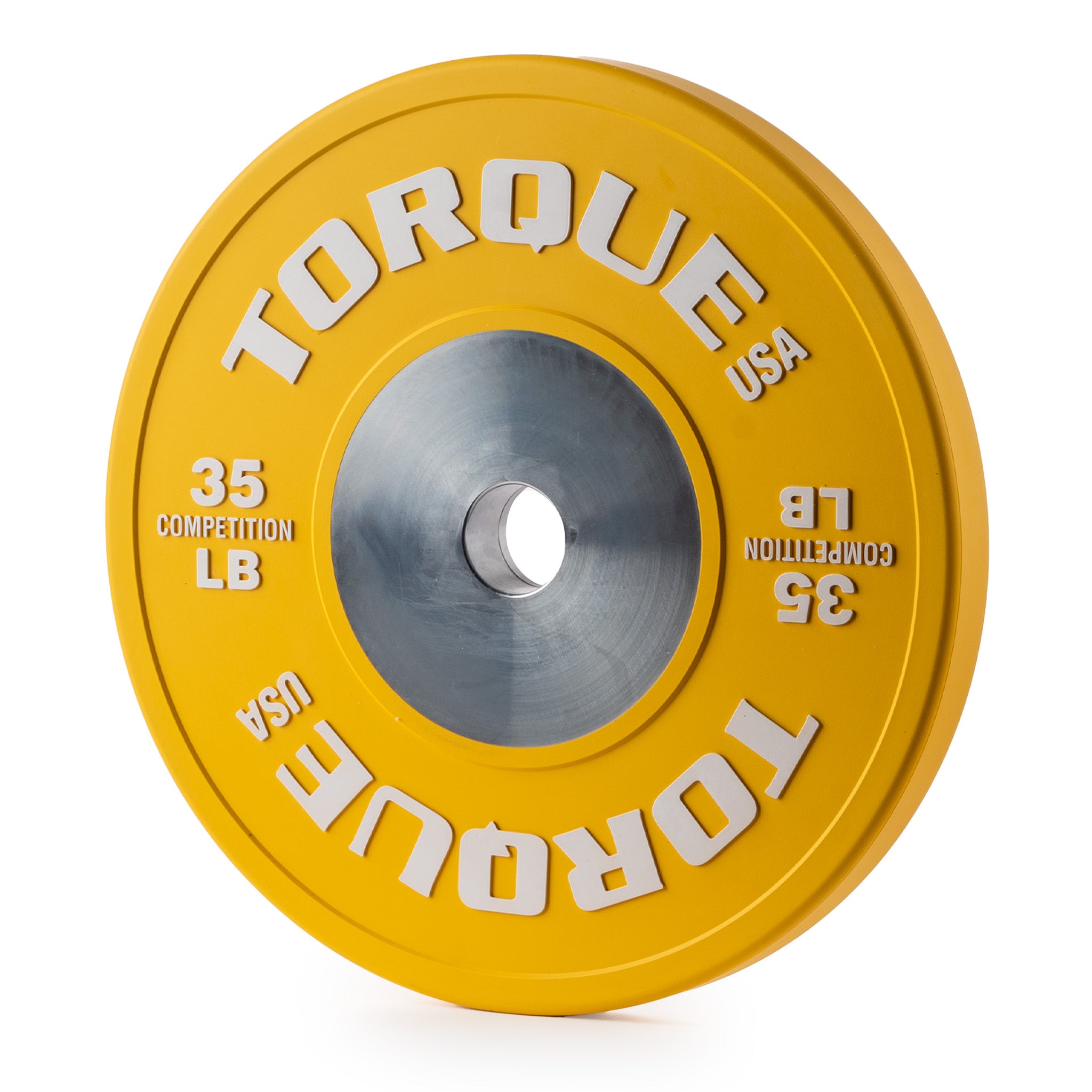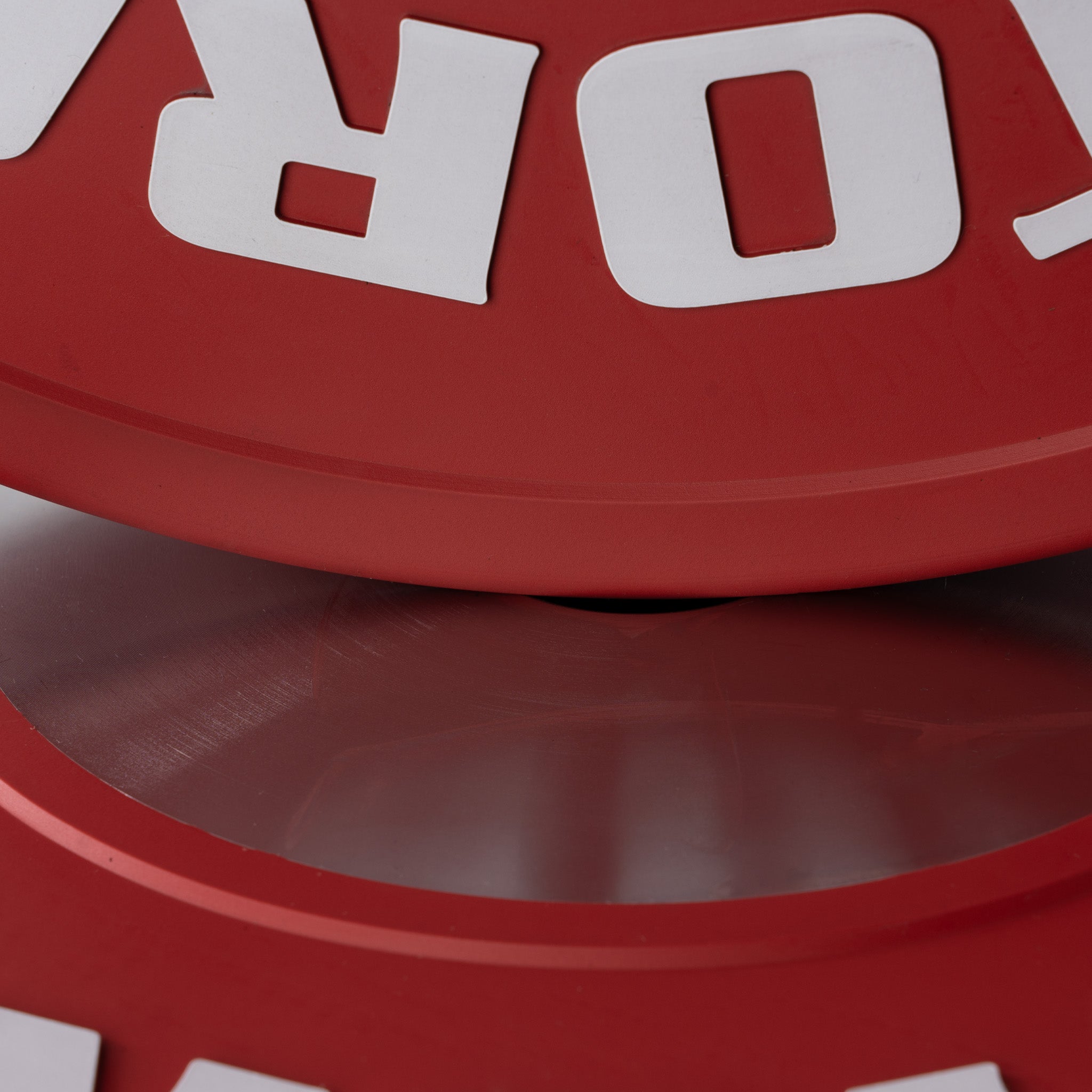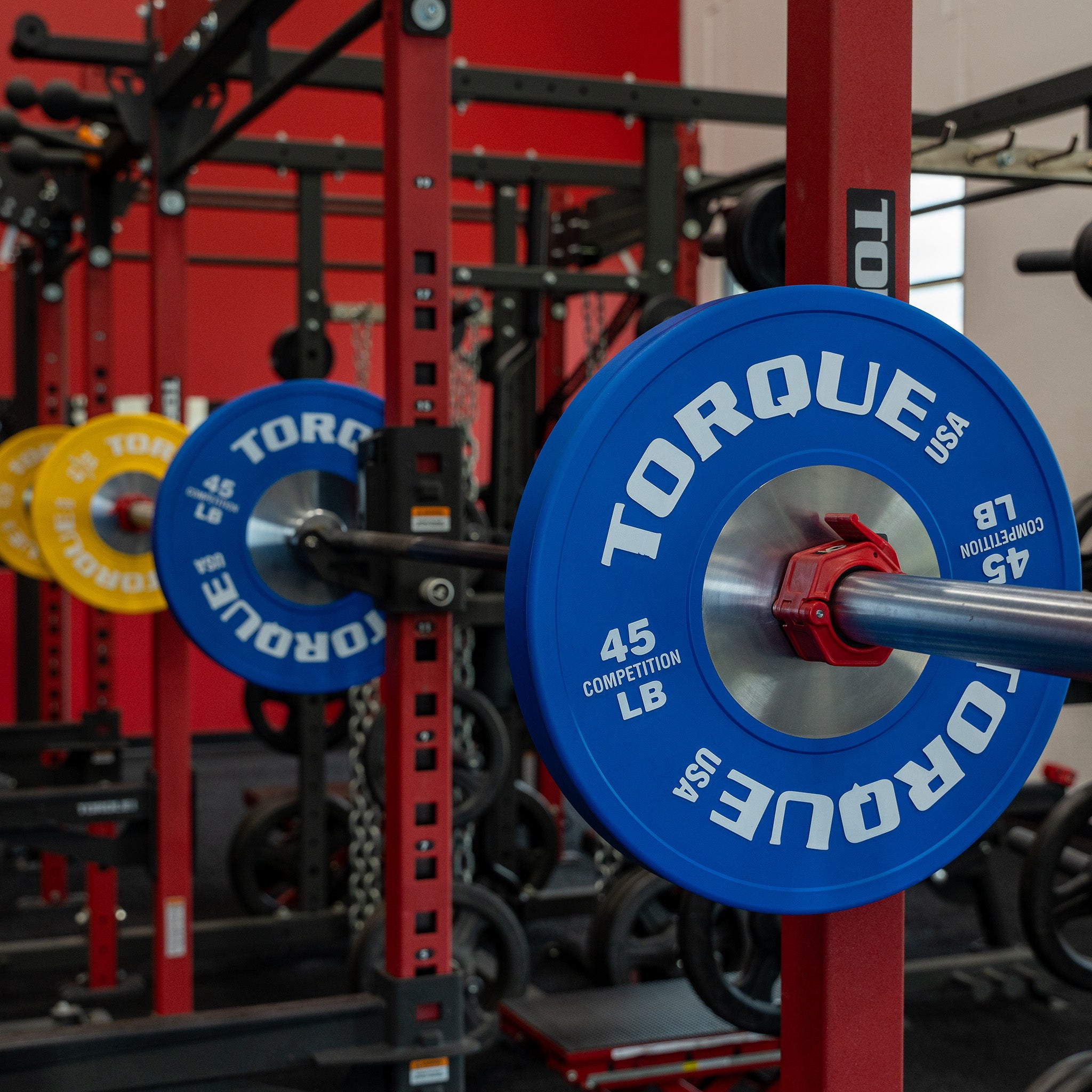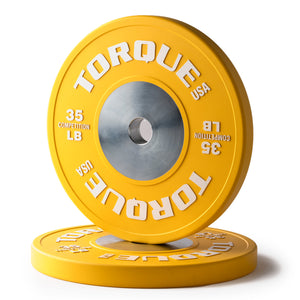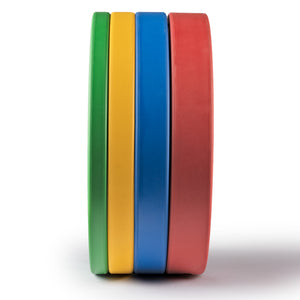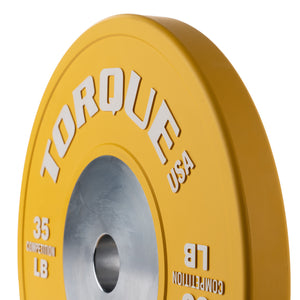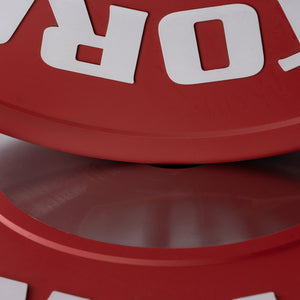 Competition Bumper Plates are available in 25lb, 35lb, 45lb, and 55lb weight increments. Our elite plates are made from high-quality rubber with a polished chrome-plated center disk. The raised rubber edge prevents metal-on-metal contact between the center disks and preserves the plates' finish and lettering. Each plate size is a standard Olympic color with white embossed lettering and logo. Designed for the elite and those who don't quit ever.
INNOVATION
Whether it is a product, service or support, we don't quit improving and innovating. We are defined by our persistence despite any setback to bring athleticism to a new level.
QUALITY
Torque Fitness is committed to making your product last a lifetime. With over 40 years of design experience, we manufacture our innovative products with only premium quality materials and heavy-duty commercial-grade steel.
SERVICE
At Torque Fitness, customer service is more than just providing great customer care. It's about providing solutions to customers at every step along their journey in fitness.
PRECISE CALIBRATION
These plates are meticulously calibrated to ensure accuracy and consistency in weight measurements. Each plate undergoes rigorous testing and calibration processes to guarantee their exact weight, allowing athletes to focus solely on their performance without worrying about weight discrepancies.
MINIMAL BOUNCE
With a high durometer rating these plates are engineered for minimal bounce and maximum performance. This allows for exceptional control and stability during lifts, ensuring you can focus on technique without worrying about unnecessary rebound.
CHROME PLATED DISC
The Competition Plates use a smooth chrome plated disc with 5 bolts to secure the plate. The inner hole has a squared edge for a snug fit on the bar to ensure little movement when performing your toughest lifts.
STANDARD SIZING
These Competition Bumpers Plates are available in the standard 25lb, 35lb, 45lb, and 55lb sizes. One of the biggest benefits of these competition plates is that they have a slim profile, which means you can load more onto the bar.
Thank you for your interest.
Please provide some more information and our team will be in contact with you.