TANK™ M1
Improve training with the TANK M1's optional Console that gives real-time data, add traction and functionality for workouts on the go with the Dumbbell Cradle Attachment, and expand training options with the 3-Position Tow Loop.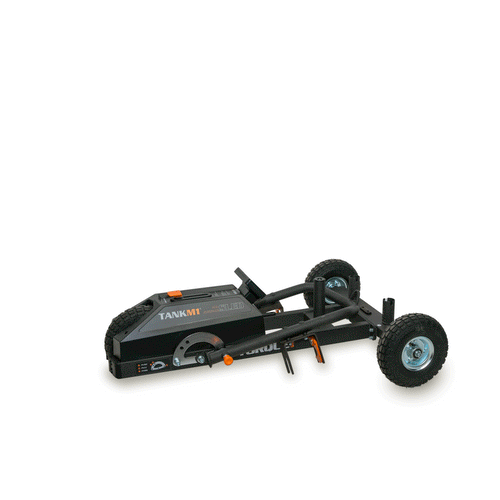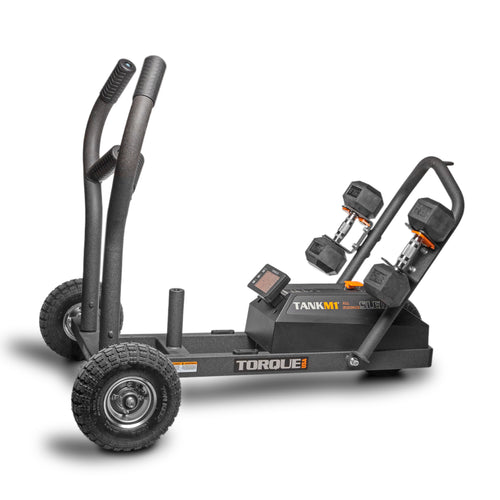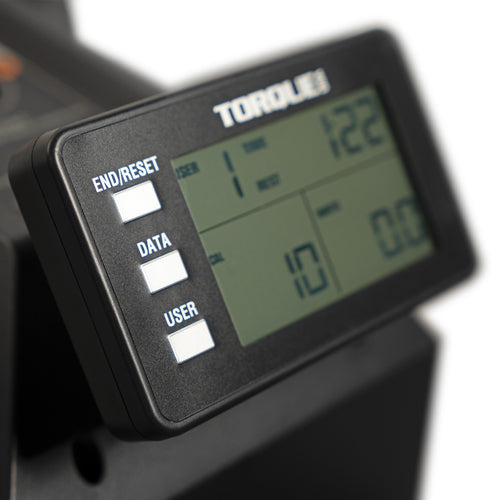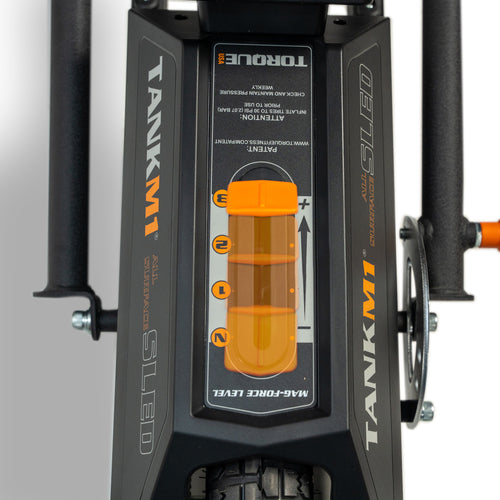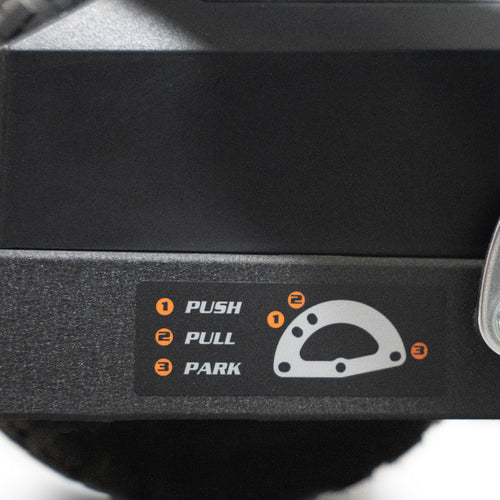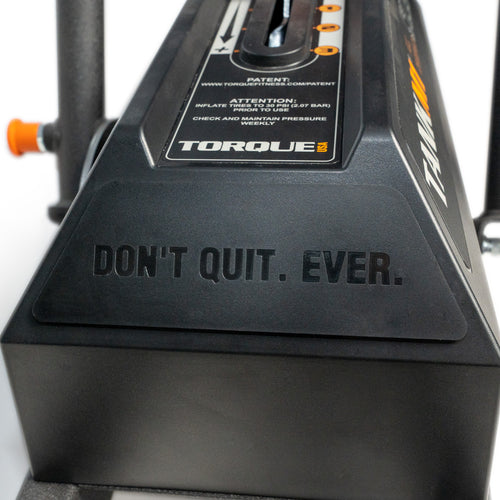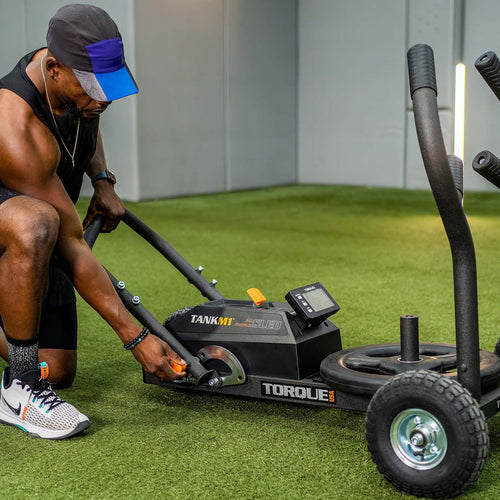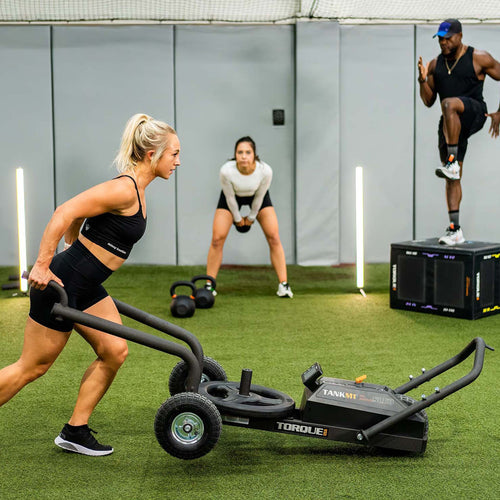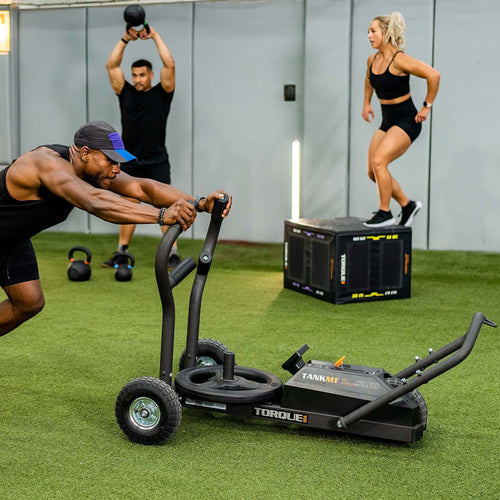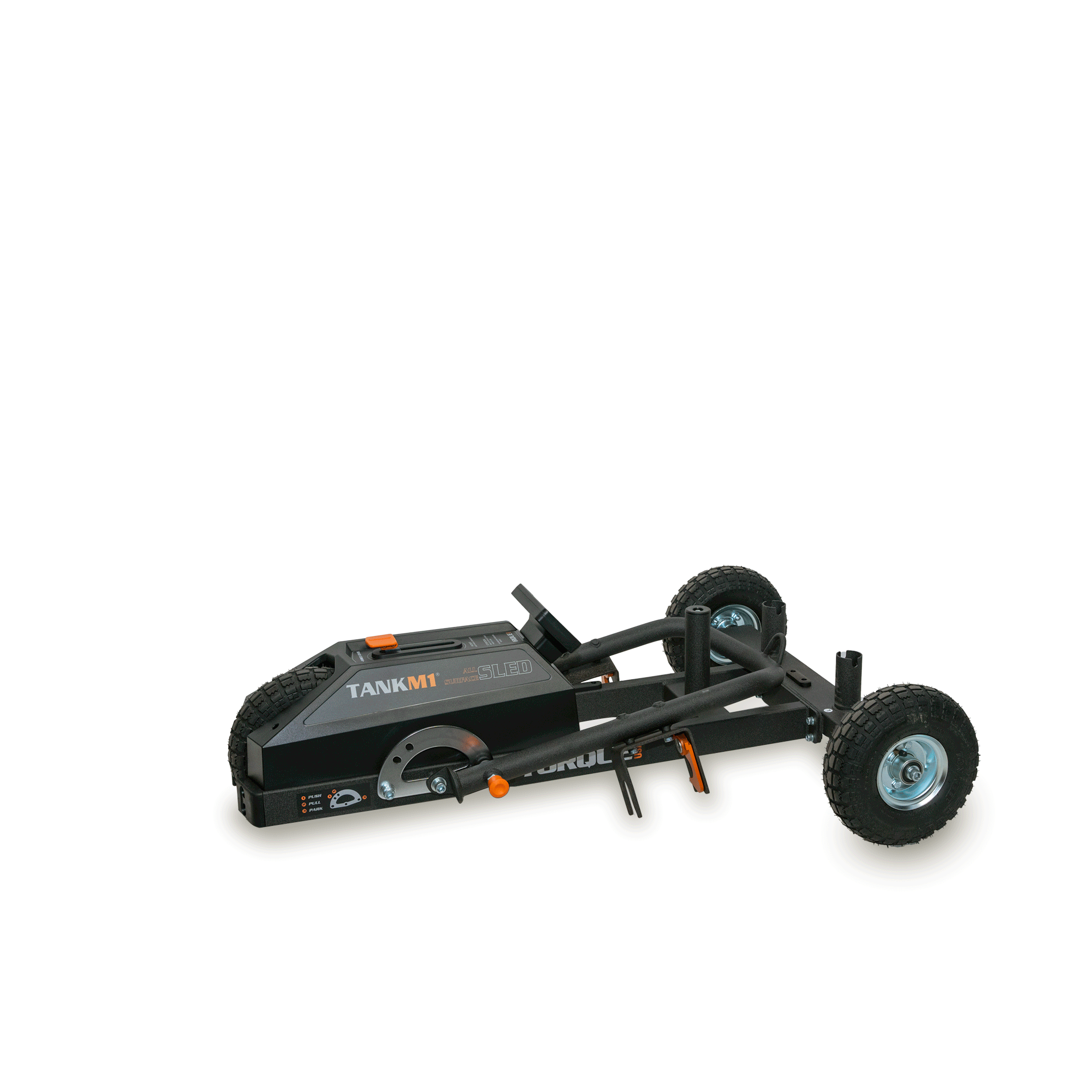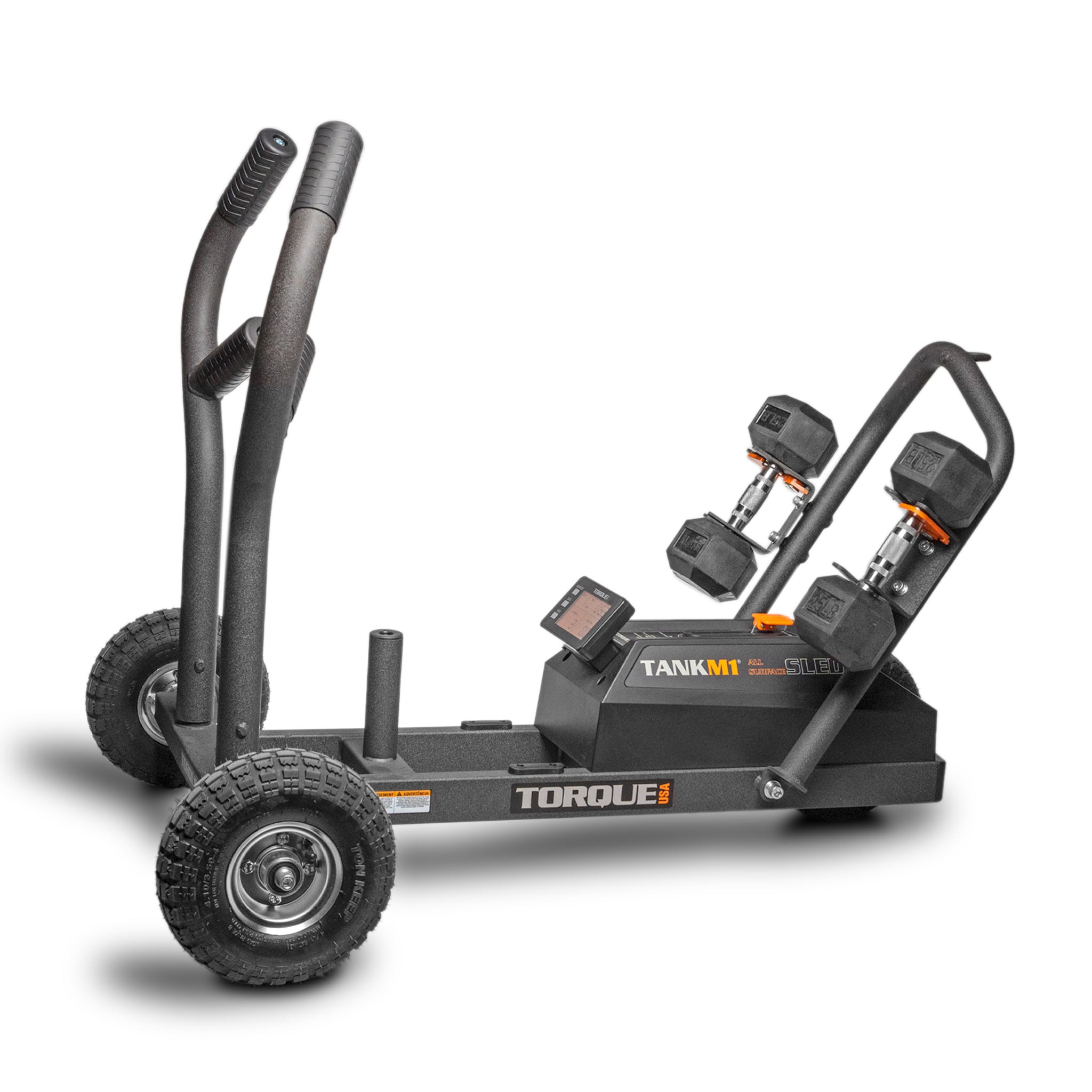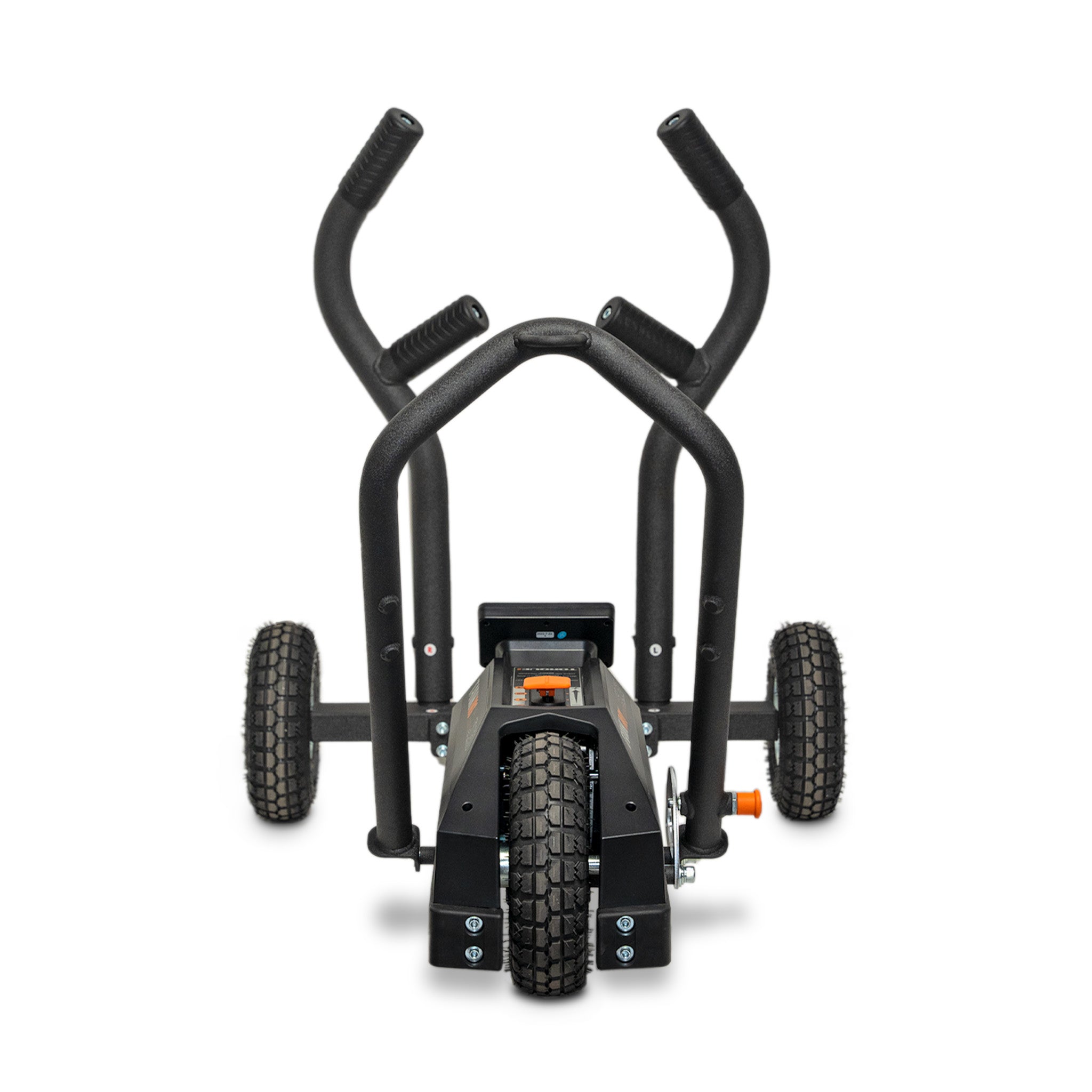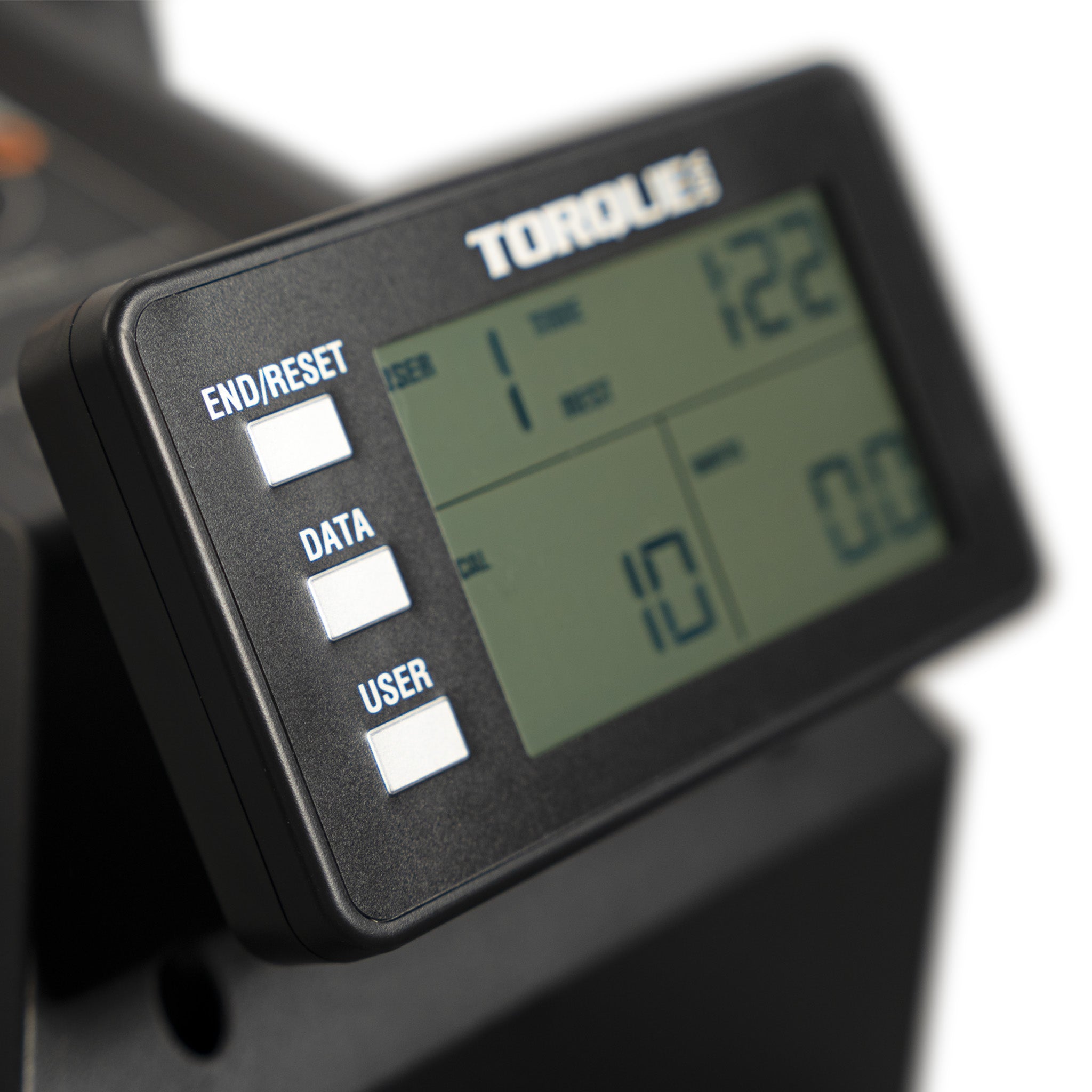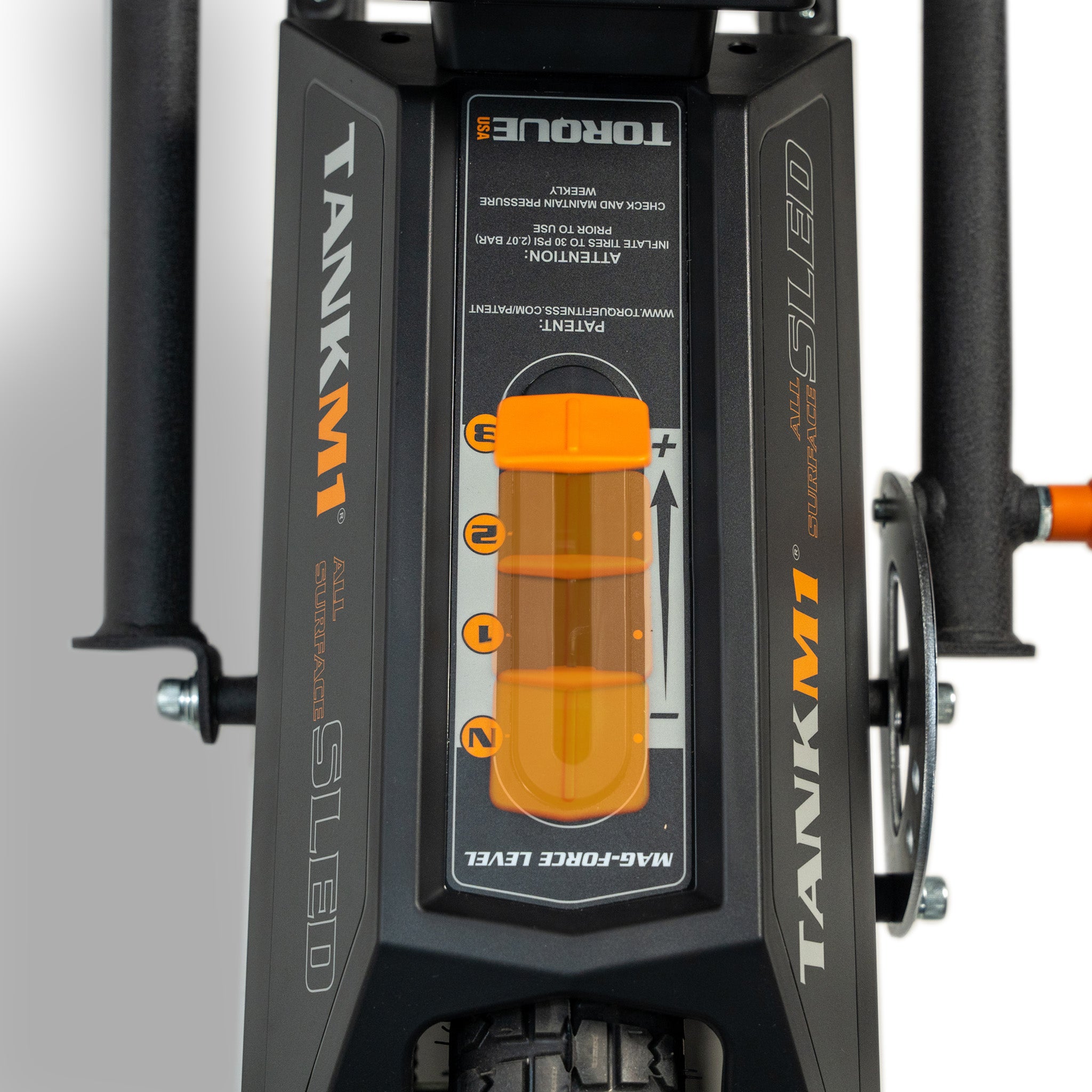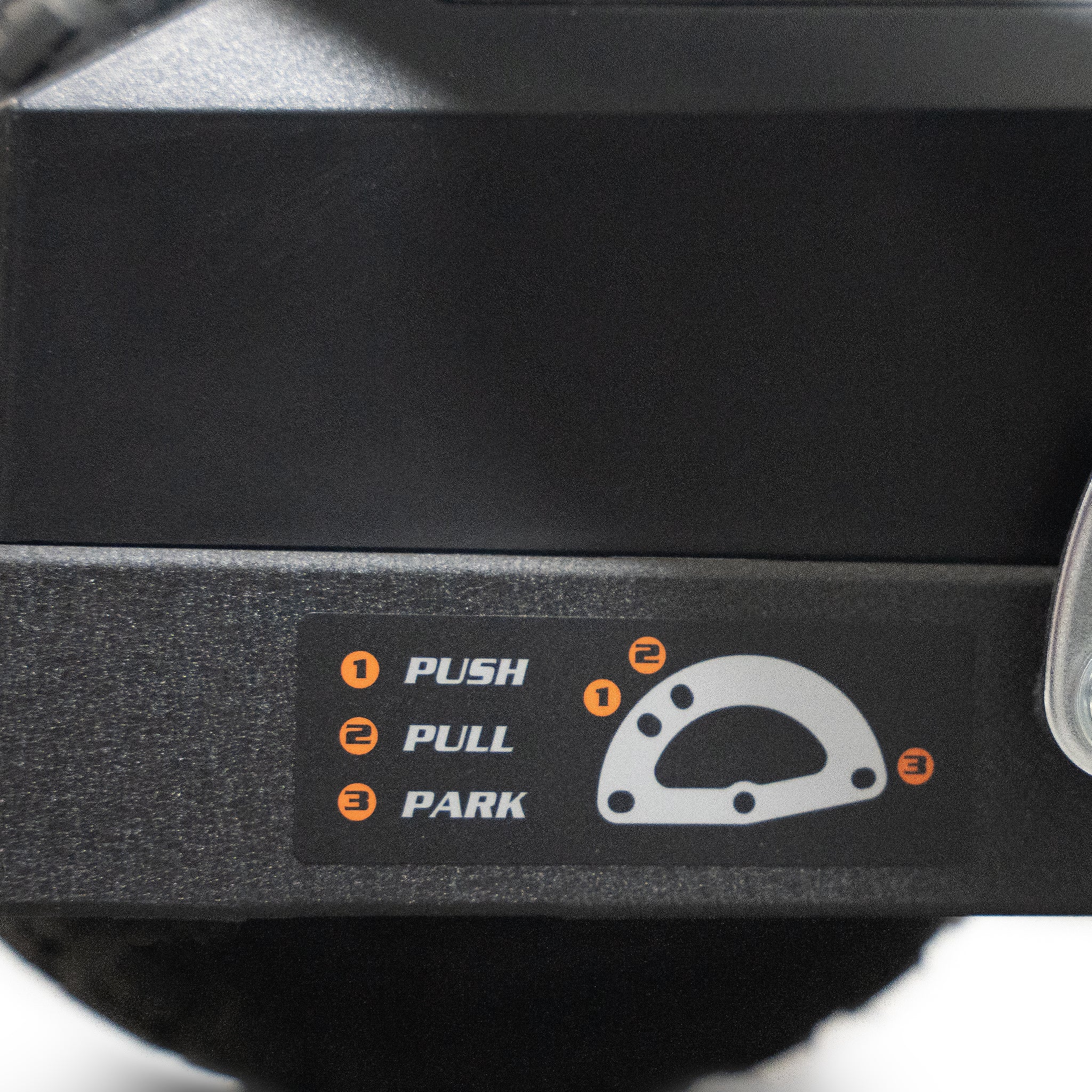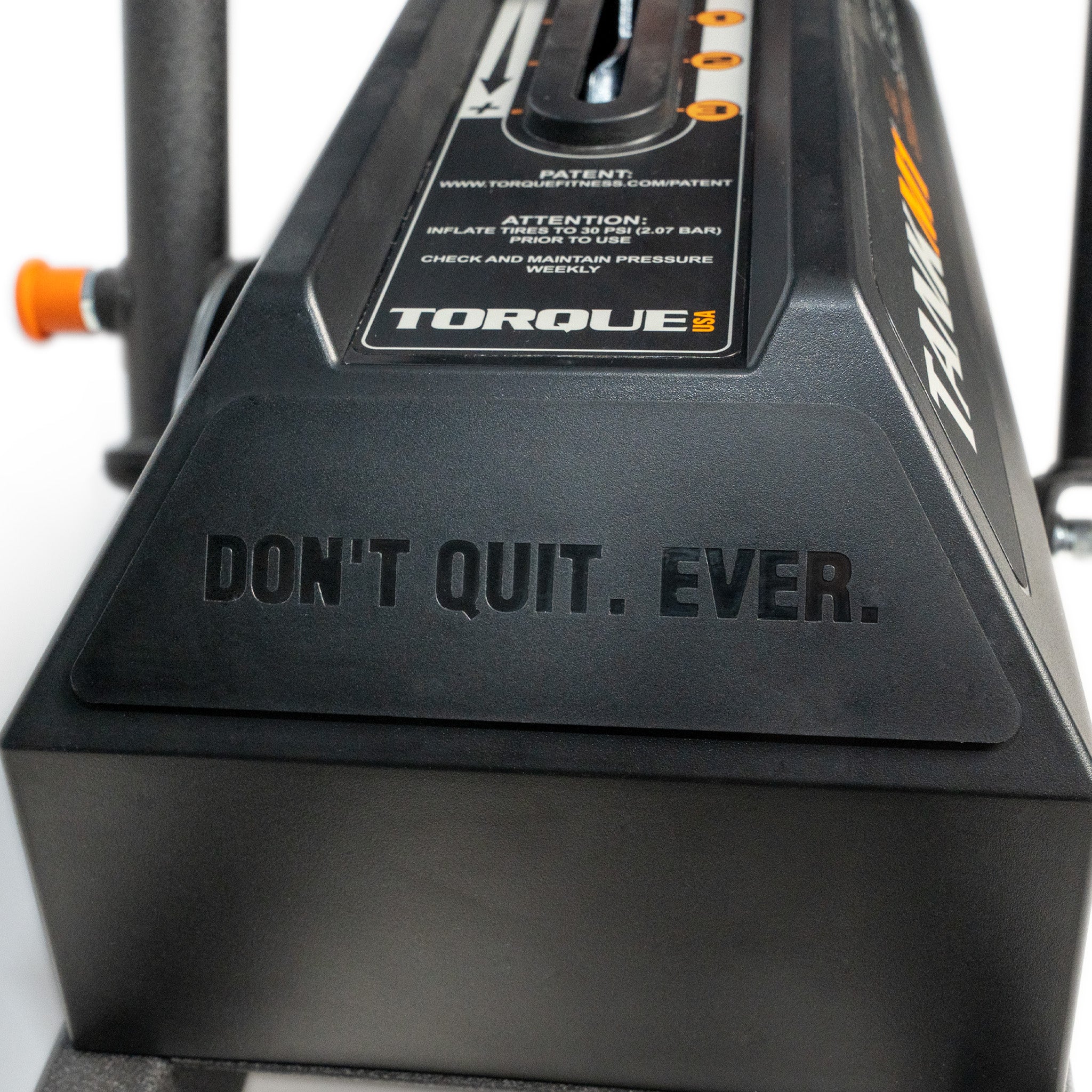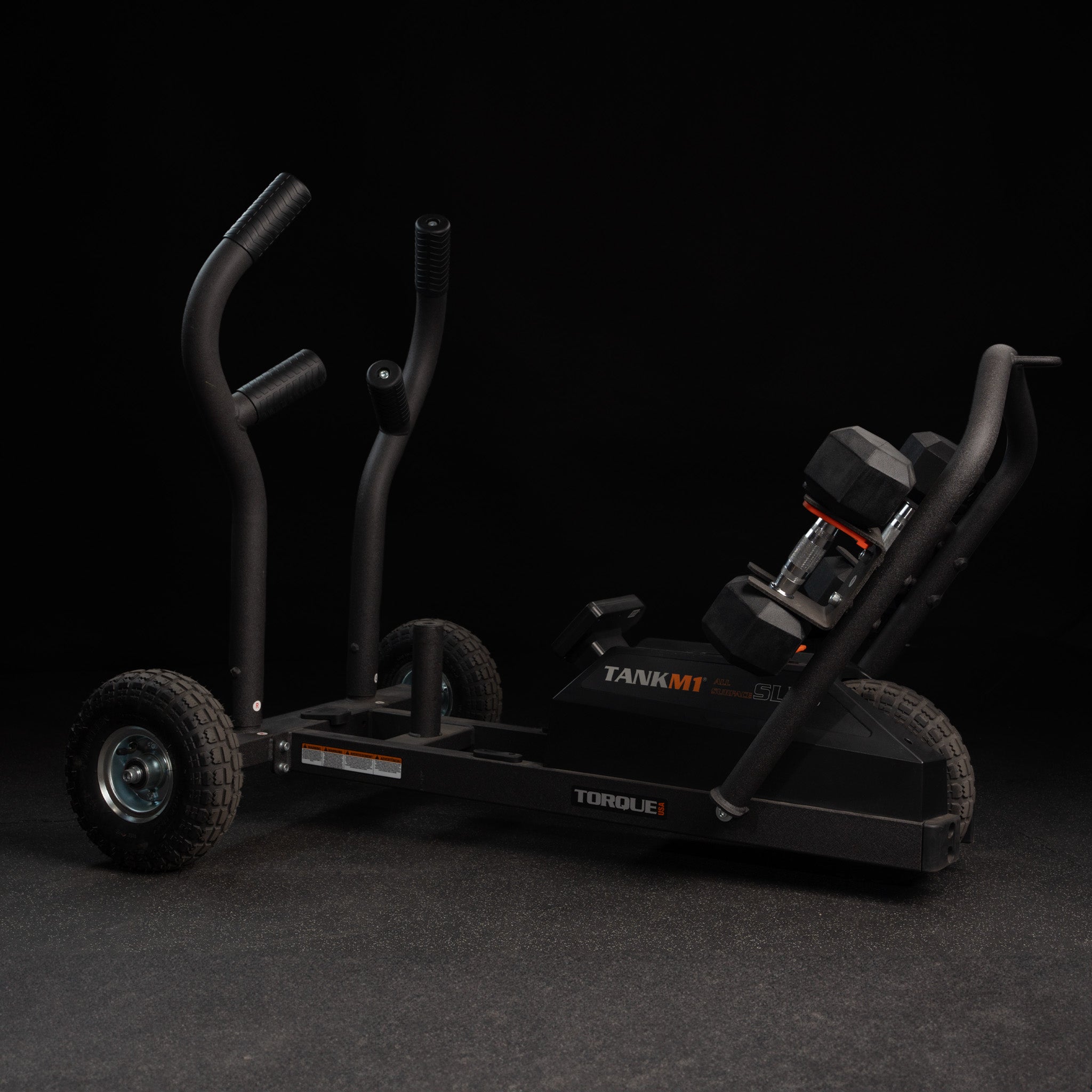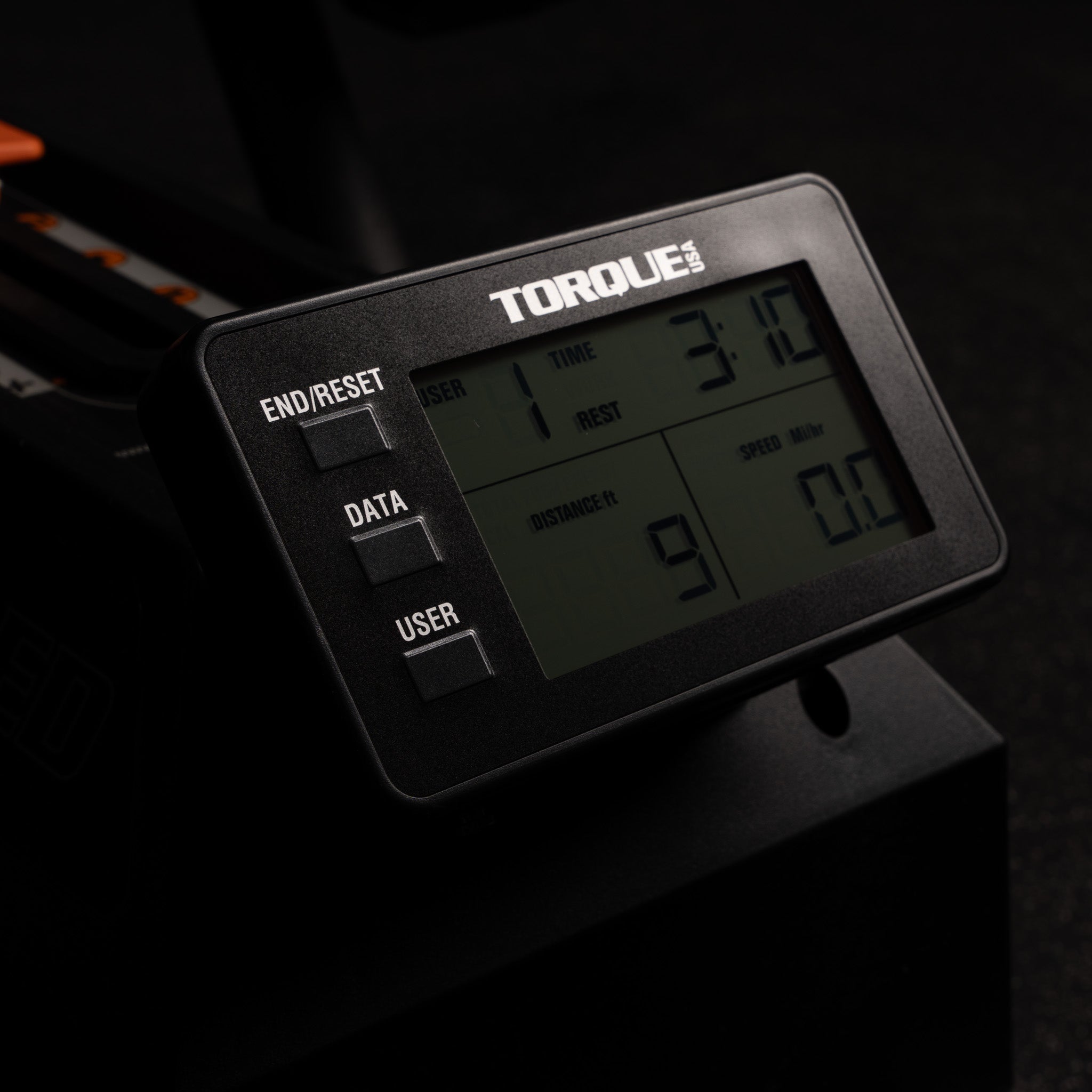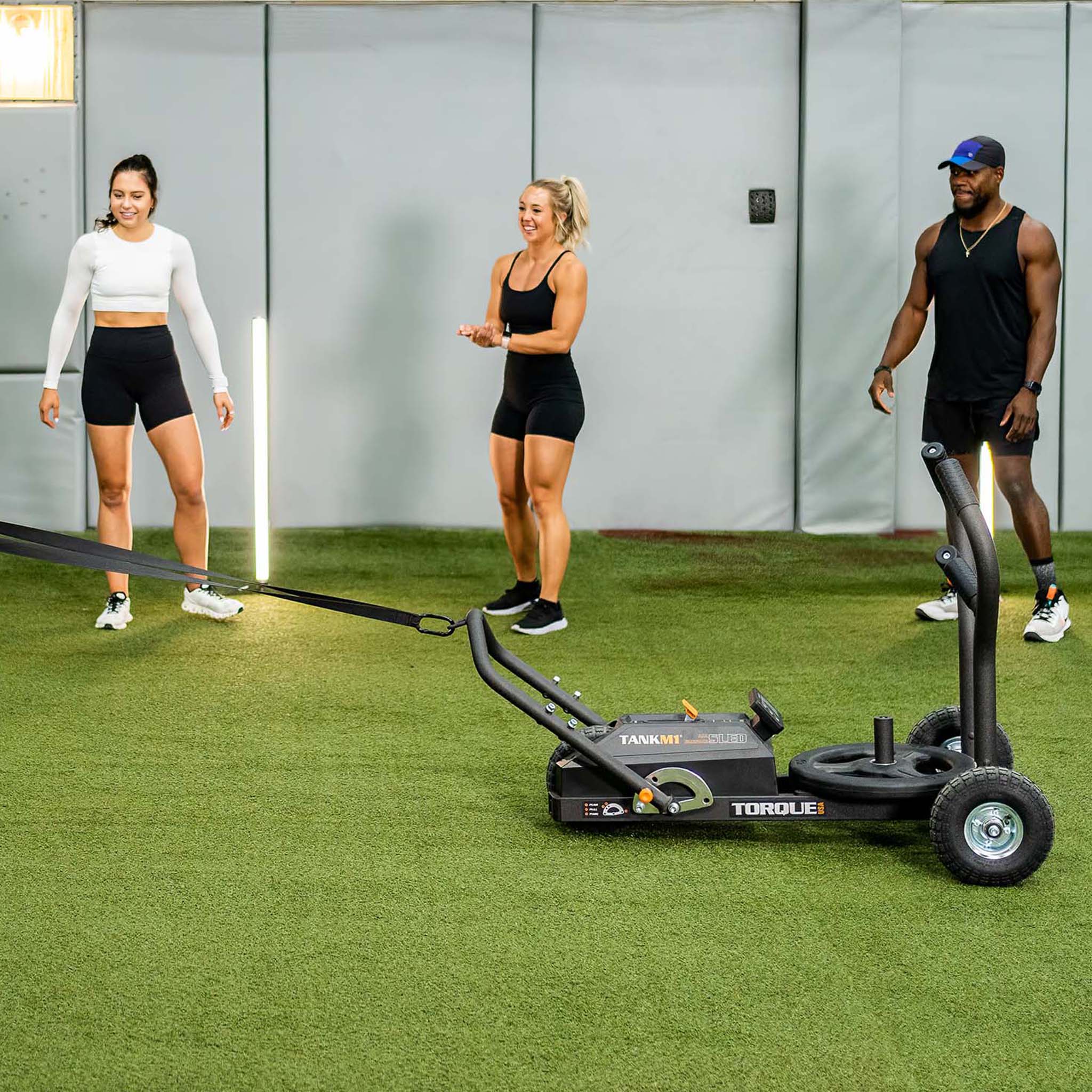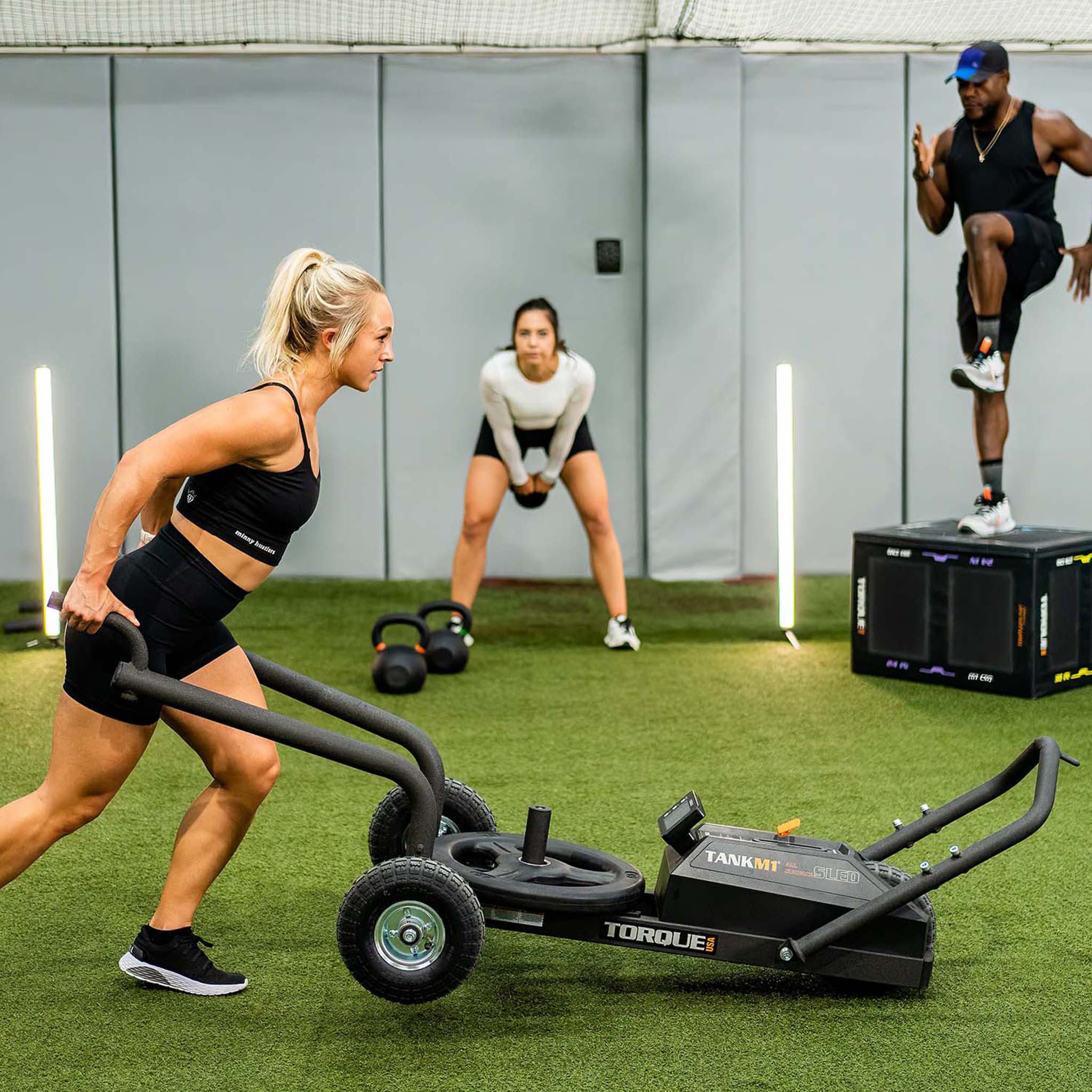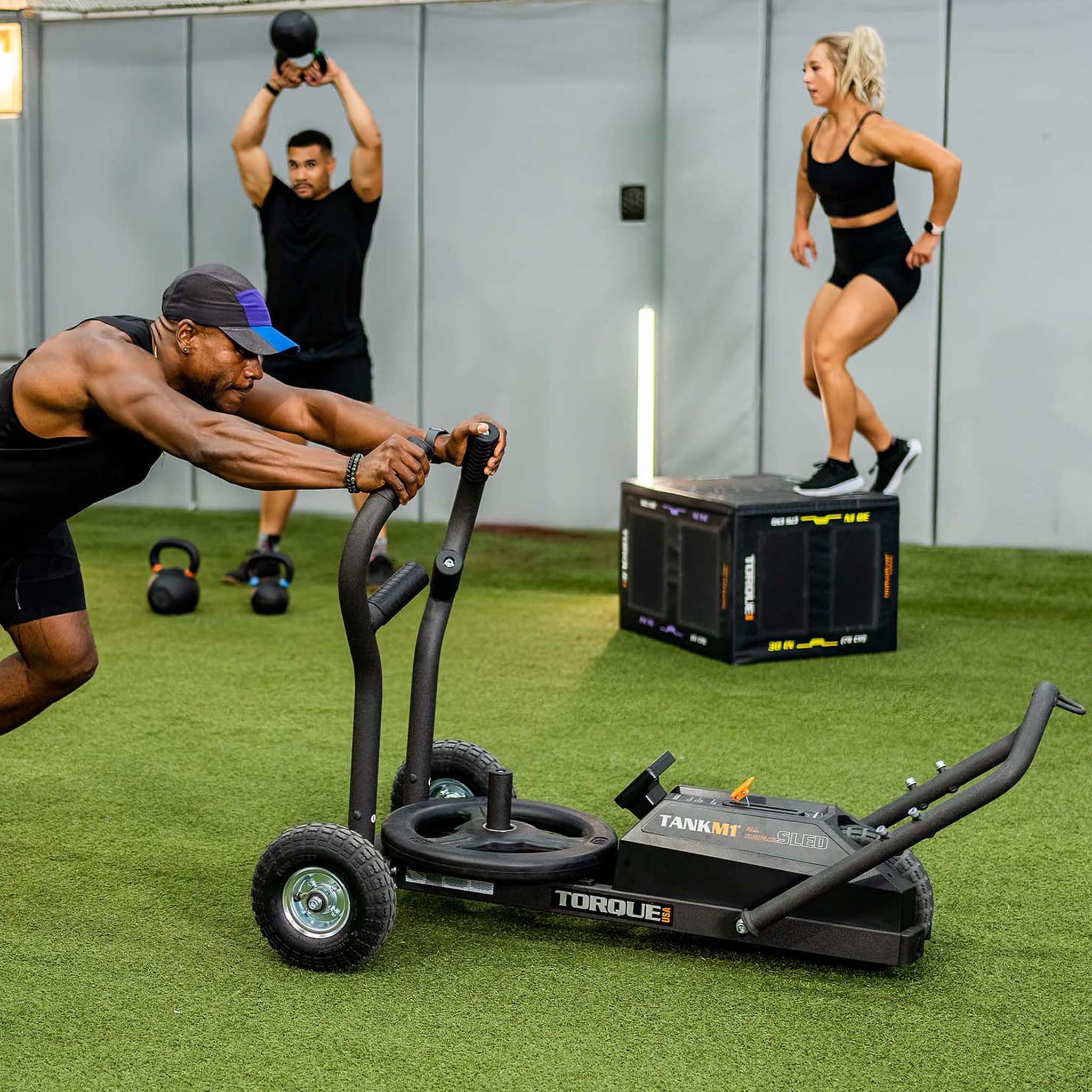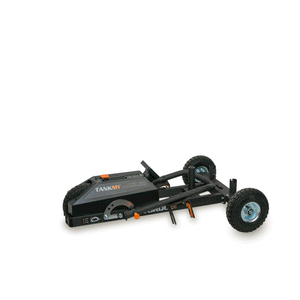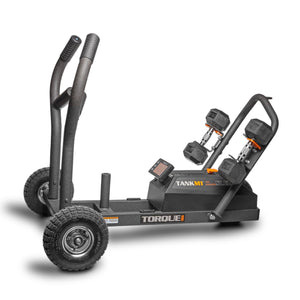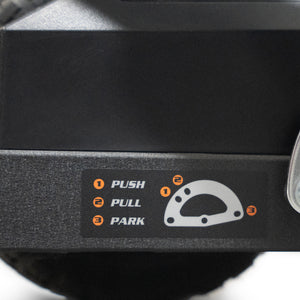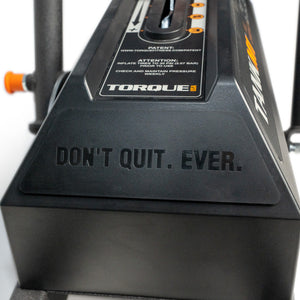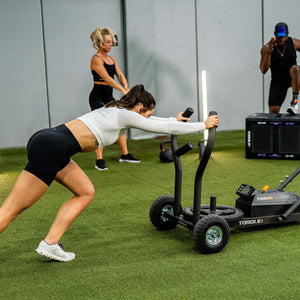 Crush cardio boredom, build explosive muscle, and group train anywhere with the TANK M1. The same challenging TANK technology you know and love, now with real-time training data and redesigned features that will take your training sessions to the next level. The new TANK M1 comes standard with the original TANK features athletes love like easily removable handles, compact design, and adjustable resistance levels.
*Console option only available in North America.
All Options
Packages
Accessories & Attachments
INNOVATION
Whether it is a product, service or support, we don't quit improving and innovating. We are defined by our persistence despite any setback to bring athleticism to a new level.
QUALITY
Torque Fitness is committed to making your product last a lifetime. With over 40 years of design experience, we manufacture our innovative products with only premium quality materials and heavy-duty commercial grade steel.
SERVICE
At Torque Fitness, customer service is more than just providing great customer care. It's about providing solutions to customers at every step along their journey in fitness.
3 TRAINING LEVELS
The TANK has three training levels: 1: Speed Power 2: Acceleration Power and 3: Explosive Power. With internal resistance sleds, It's not the number of resistance levels, it's the level of resistance. The faster you push the harder it gets.
CONSOLE OPTION ADDS TRAINING DATA FOR UP TO 4 USERS
Measure and improve your individual or group TANK training sessions with our optional custom display that delivers data on calories, watts, time, distance and Push Force Energy™.
DUMBBELL CRADLE OPTION ADDS TRACTION AND STORAGE
Add extra traction for towing movements and take your dumbbell workouts on the go with the optional dumbbell cradle kit! This attachment holds one pair of dumbbells up to 20 lbs.
IMPROVED 3-POSITION TOW LOOP BAR
The improved 3-position tow loop bar allows for more traction which eases pressure on the front wheel and creates more training possibilities! Use the loop to attached V-Straps, battle and tow ropes and more.
ALL-SURFACE DESIGN
The TANK was built to be used on a range of indoor and outdoor surfaces – from grass fields to turf tracks. Best of all, the rubber-treaded tires are non-marking and will provide traction on a variety of surfaces.
WHEELBARROW HANDLE OPTION
Increase training versatility with the all-new Wheel Barrow Handle attachments! Easily swap your standard TANK handles out mid workout for new movement options.
WHY TRAIN WITH THE TANK M1?
Thank you for your interest.
Please provide some more information and our team will be in contact with you.